Please turn your phone to portrait mode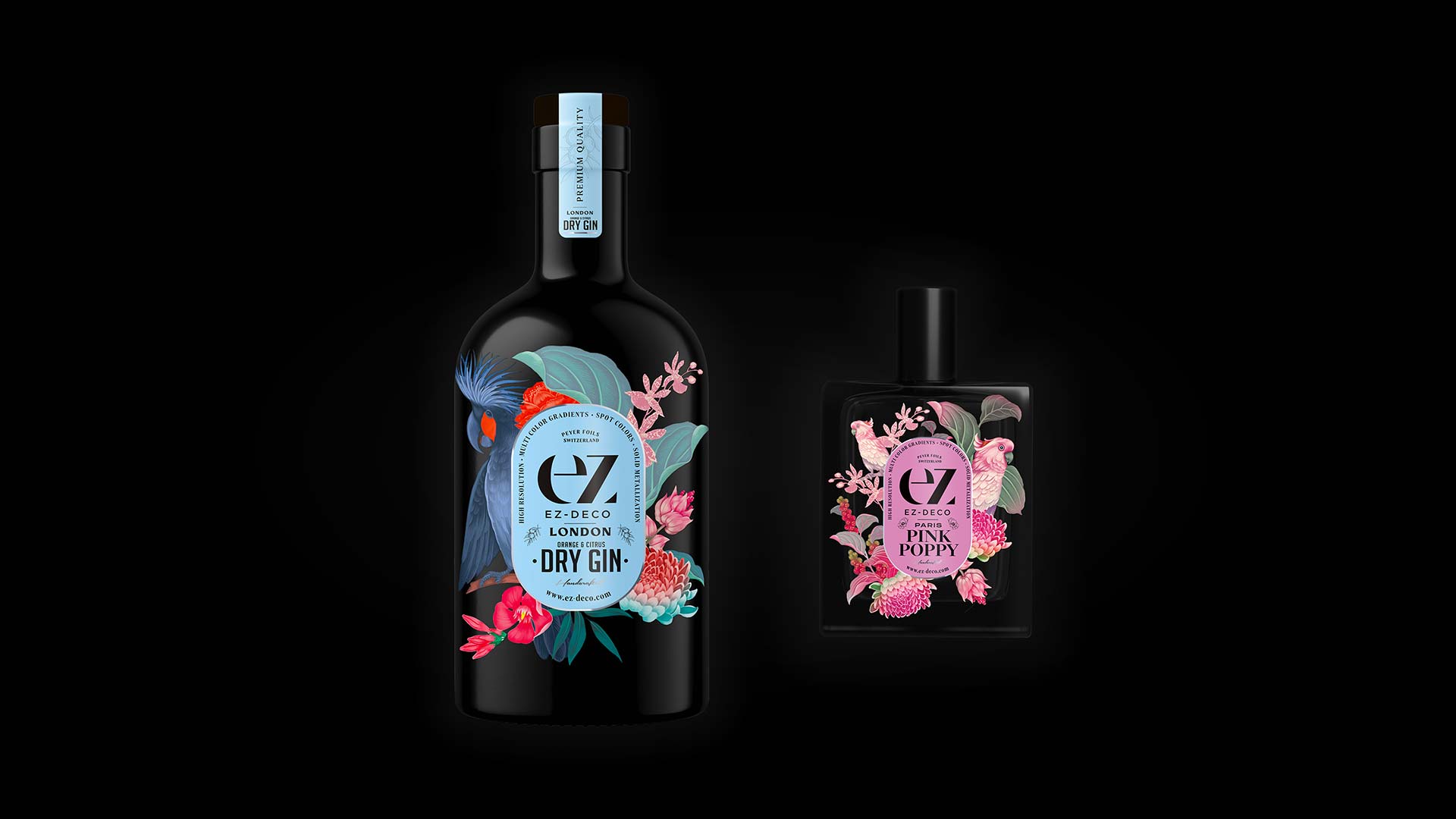 EZ-DECO:
Latest technology for surface finishing
Product and packaging refinement in unlimited design variety
THE HEAT-TRANSFER TECHNOLOGY
EZ-Deco decorates
glass, plastic and aluminium
for spirits, cosmetic and food packaging as well as drinking glasses and plastic parts of all kinds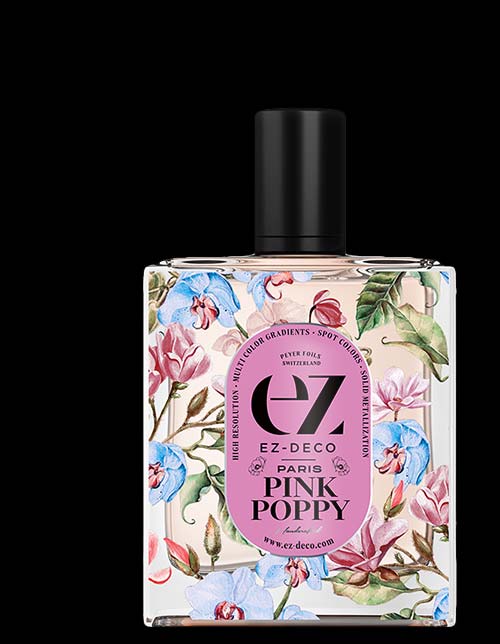 THE MAGIC OF COLOURS
Unseen brilliance and depth!
Thanks to the finest screen gradients, intensive colour depth and a full colour spectrum.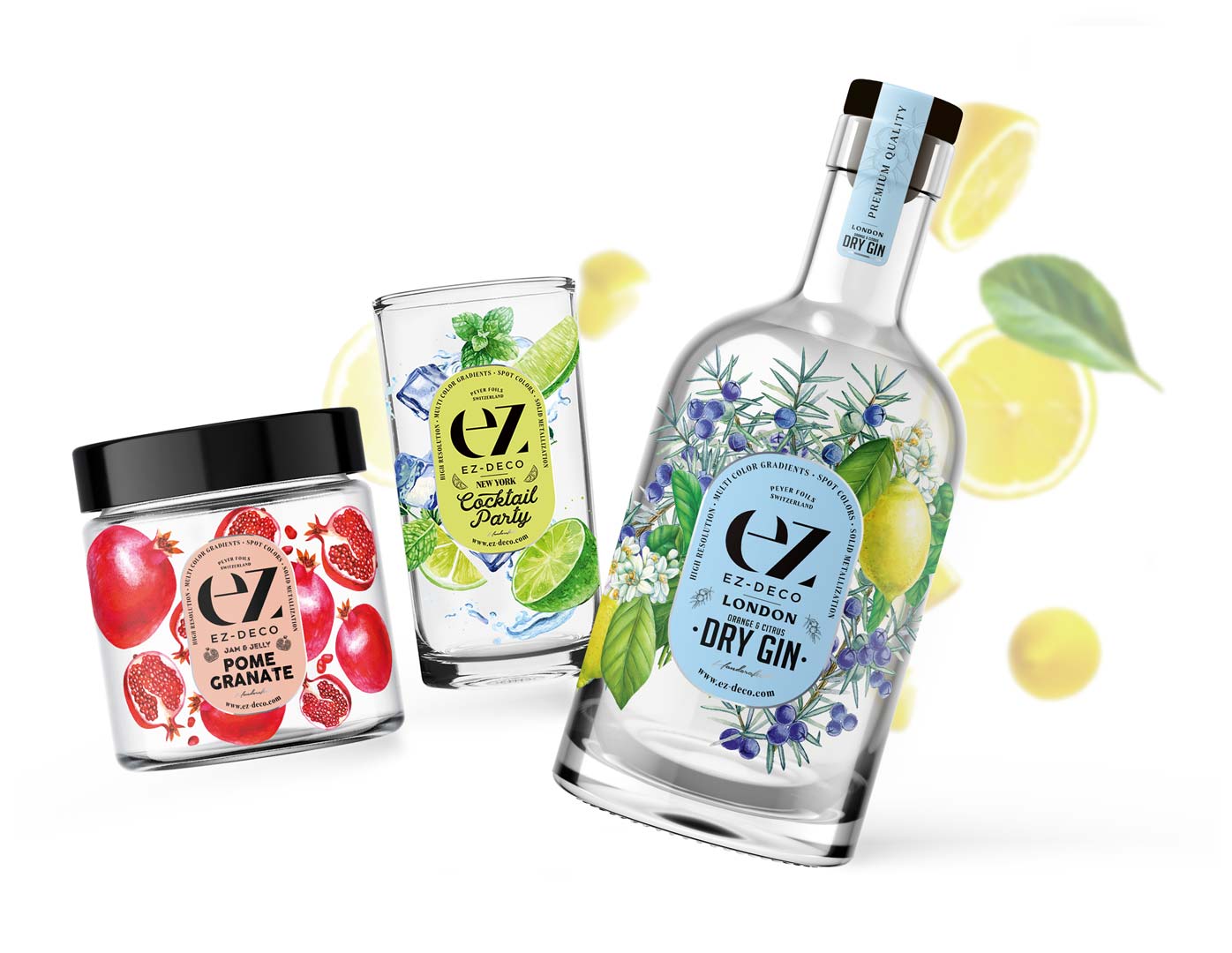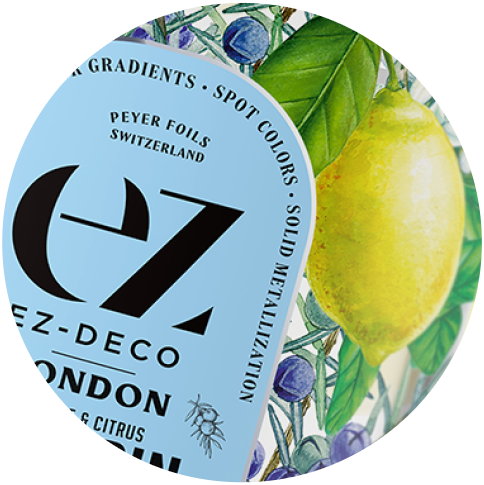 Unseen brillianceHigh image resolution, multicolouring with fine screen gradients, spot colours in full tone or even metallisation. EZ-Deco enables a wide variety of designs!
Different front and back printing enable new multi-dimensional brand appearances
PRINTING QUALITY AND ADHESION
Better durability!
Maximum abrasion and scratch resistance as well as chemical resistance
One Step TechnologyAs easy as embossing - the image is applied directly using the heat transfer process230°C
450°F
ECONOMY
Optimum cost efficiency
Through minimal waste and high output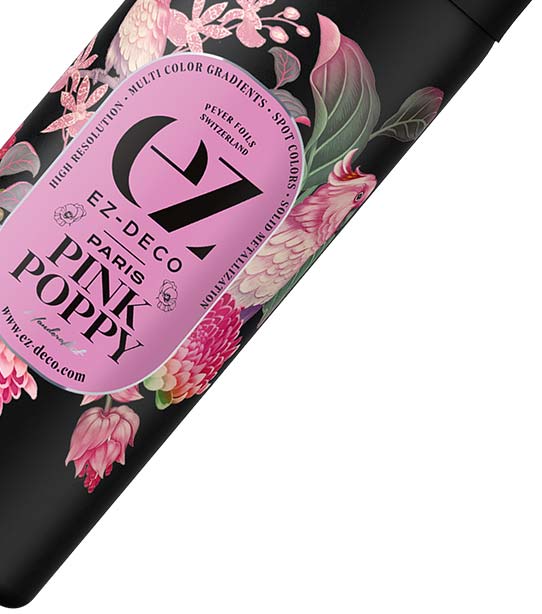 Packaging finishing and product decoration has never been more convincing!
Brilliant colours
Maximum adhesion and durability
Excellent cost-effectiveness
REFERENCES
These customers trust in EZ-DECO technology
Get to know us and the finishing technology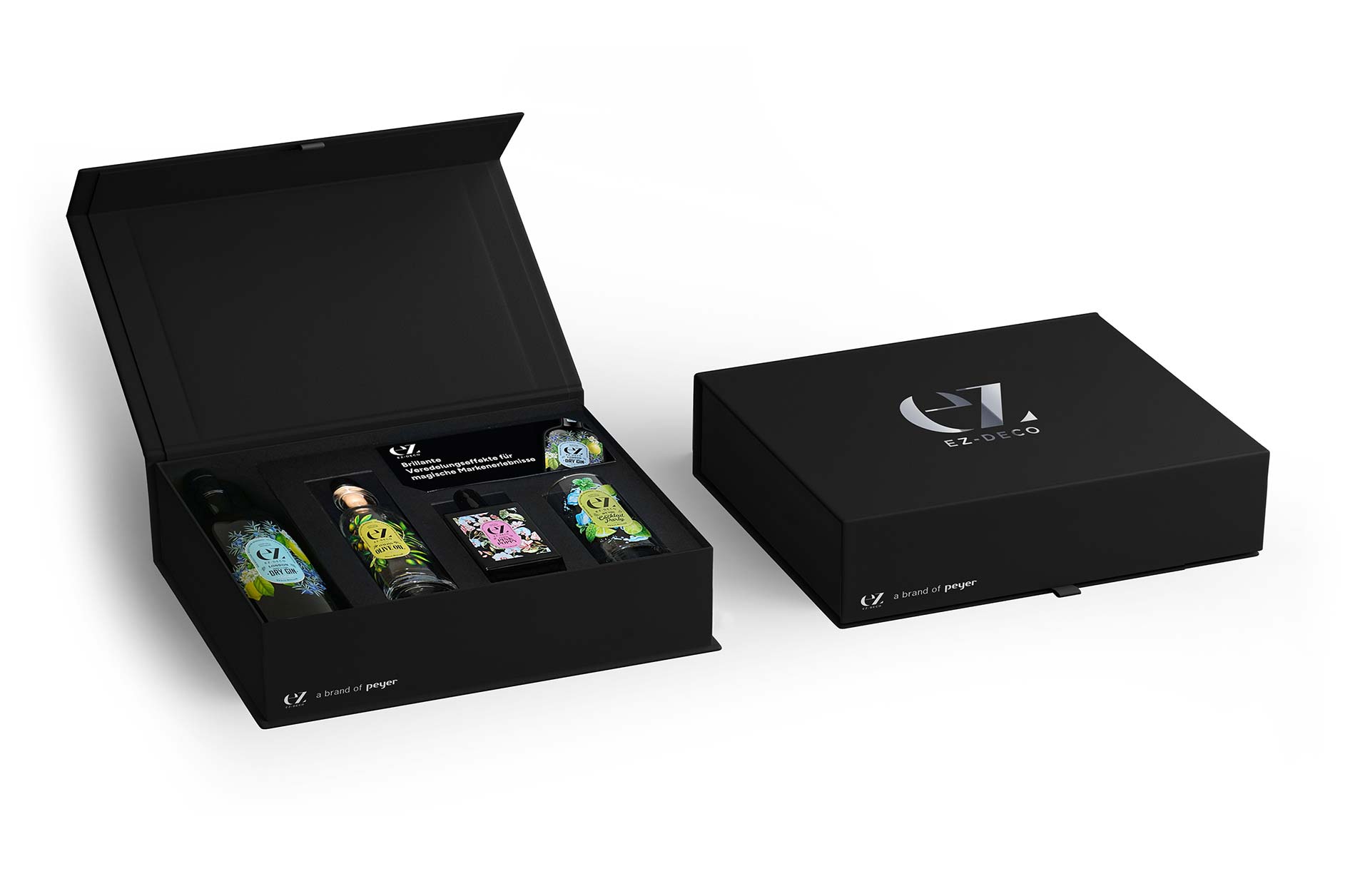 Mathias Lüscher
Innovation and Process Optimisation
Nicoletta Castriota
Customer Service